I have been going to Haiti since 1999. For years, people have asked me why I go back year after year. I could never come up with an answer until my 8th trip or so. David, Mike, and I were working on the pump at the Gebeau clinic. The pump had not worked for 18 months, so we were determined to repair and replace what was necessary. The fields needed irrigated, and the medical buildings needed water for bathrooms. At first, we had water!, but then nothing. There was an air leak in the line, I was so sad that we were not successful. Our interpreter, Jakie, said, "Mom, it is ok, you have given us HOPE that there will be water". That simple 4 letter word says it all! We are all called to give what we can, and sometimes it is as easy as HOPE
Haiti is a special place and I feel each one of us have their own special reasons for going back year after year. As a nurse helping others has always been a priority for me. Nothing in my career has given me the satisfaction that helping the people of Haiti has. With the help of others that care as much for the Hatian people we do, our medical team has been able to help many of the villagers in the mountains around Jeremie, Haiti. What we are unable to treat we refer to the Gebeau Medical Clinic in Jeremie. The Hatian people are so appreciative of whatever we are able to do to help them. Providing medicine to treat cuts, generalized pain, stomach pain or rashes. We are able to provide children with cough medicine (brought on from breathing in smoke from cook fires, dust from dirt roads and sleeping on ground), vitamins, and treatment for parasites. This is only a brief synopsis of all our medical teams do but I hope you get the general idea of what keeps me going back year after year.
Carla Bice, RN
Finally, a retired pastor at 85 years old. I pastored two small United Methodist small town churches in Southern IN. I have been going to Haiti since 1999. This last year I made my sixth trip and I plan on going back next year. It is exciting to pack my bags with goodies of school supplies, home made jump ropes, and clothes that I always leave behind. My two churches in the past participated in weekly donations to a building block that we then passed on to Debi for needs the next year. My Cynthiana church closed this year and they paid for three of us to go to Haiti in 2013. Then they continued with their support this year by giving over $ 5000 for medicine and food for the next trip. I feel I brought more home than what I took. The Haitian people have really touched my heart. I have adopted and supported a family and put two girls through college there. They look on me as their grandfather.
Please reload
I went to Haiti for the first time in 1996 to finish construction of a school. I immediately fell in love with the Haitian people and was deeply moved by their grave needs. Through the years I have been called to spread the love of Jesus Christ by serving the needs of the people of rural Haiti through working side by side with them building schools, church sanctuaries, water and sewer projects and facilitating mobile medical clinics.
I am a member Fort Branch United Methodist Church for 23 yr. I have made 3 trips to Haiti Reason I go is I am blessed and feel the need to give back but through giving back I am blessed in a completely unexpected way.
.
I've made five trips to Haiti. Each time I am surprised at how Haitians survive with so little. It is very fulfilling to know we are making life better for some of them. Also the church services are so upbeat and enthusiastic. It is very inspiring to see their joy, especially when I think of their situations. We have made many friends with the local workers who help us with our projects. Each time we go, we renew those friendships and make new ones. Our mission trips let them know that they are not forgotten.
Lake Summerset in Northern IL. Have heard many great stories of experiences of going to Haiti from father, Bill Ping. Now we are retired from being a school speech language pathologist and a union journeyman electrician. We could finally make plans to go with the Hearts For Haiti group. Our first trip, Winter of 2013, was for one week. We went with a fantastic cohesive group. The people of Haiti were friendly, and helpful. We enjoyed working along side the Haitian men while building the church at Bernard. It was an eye opener to work along the medical team to distribute medicine and advice to over one hundred people. To visit all the buildings my father had a part of building just really made me realize how God works through those christians who give their time,talents and money to help those in need. We are looking forward to going back next year for two weeks.
Please reload
Hello! My name is Rachel. My first trip to Jeremie, Haiti 2013 was more than I could have thought or imagined it to be. It is a beautiful country with great people. This trip was my first time out of the country and first time flying; I was excited yet so unsure of how things were supposed to go. God provided. Knowing that missions is a direction that God may very well be leading me in, I wasn't sure if it was something I could actually do. I wanted to see what a missions trip was like. Not everyone is made to serve in this way, was I? I had other opportunities to travel with organizations to other countries but for reasons I don't know, I felt God was telling me, "not yet". I had been told "no" many times it seemed, when would He say "yes"? Hearts for Haiti 2013 would be it!
I quickly learned to go with the flow. I realized I needed to find other means of communicating with the Haitians since I didn't speak their language. How do I show them Love; show them I care, that they matter? I had the opportunity to participate in mobile medical clinics and building construction in the village of Bernard. I had some good laughs with the village children and the Pastor's kids, probably more laughs of them laughing at me because of my jump rope skills : ) I was completely blown away by the way they build their buildings..from the molds they have to make the concrete blocks to the scaffolding. One of the hardest things about the medical clinic was knowing when to stop. As long as we were there, there were still people that wanted to be seen. I will not forget the medical clinic we did in Tent City. I see a mother and daughter walk in, the daughter no more than 5 years old probably. As I watch them take a seat, I come to realize that it is the little girl that is leading her mother where to walk, where the chair is and to sit down there. Her mother is blind. My heart broke. To think that for as young as she is, I can't imagine the responsibility she could very well have in helping her mother. One of the best meals I had in Haiti was the Sunday we went to service in the mountains, the village of Bernard. After the service the village women treated us "blancs" to rice and beans with plantain! Yumm : ) And you haven't had a banana until you have had one fresh picked..so sweet!! Going to church was such a humbling experience. To be reminded that church is not about the building you gather in. Why are comfortable building accommodations important to us? Church service in Bernard was held under a tarp, where they gathered until the community building is completed. And to hear them sing and give praise to God in Haitian Creole..just their voices. Oh what joy!
Going and living in Jeremie, Haiti for three weeks was not easy. It is a stressful environment and not comfortable. You can guarantee to be taken out of your comfort zone and stretched; you will have opportunities to grow. But it takes only one experience, one encounter to make it all worth it. To see the smiles on their faces; to see a woman walking in the mountains, stop and give her something to eat, and see her raise her hands to the sky praising God as we drive off; to have the opportunity to pray over a dear friend of the team that was going in to have surgery; and to pray over a man for healing of his burn and for his family as he and his wife traveled 9 hours to the capital to see a heart specialist for a heart condition his wife has that they can't treat. Encounters and experiences like these and many others make my "uncomfortable" circumstances seem trivial and bearable.
I enjoyed this journey with Hearts for Haiti so much.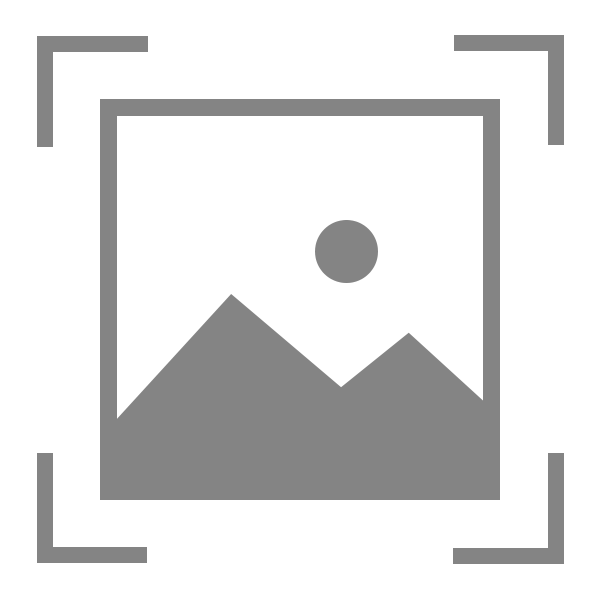 I'm looking forward to going to Haiti again . I was following my Dads footsteps. He assists the schools with supplies and the people with beans and rice from the donations given to him by three different churches and those who attend them. i want to carry on my dads work because one day he will not be able to go. I loved it there. I was humbled and blessed to be able to work with them .Assisting with the medical clinics was an humbling experience . The simplest medicines are the biggest need. It's day to day perseverance , family means sticking together , being there for each other . It taught me not to worry so much , not to let little /big things weigh me down ,it's in Gods hands, I just need to trust in him. They have so little in Haiti but really have more than us in a lot of ways. Not everyone can understand the life /people of Haiti, but I fell in love with the country and its people.
Please reload